Black History Month 2020
Learn More about Harriet Tubman during Black History Month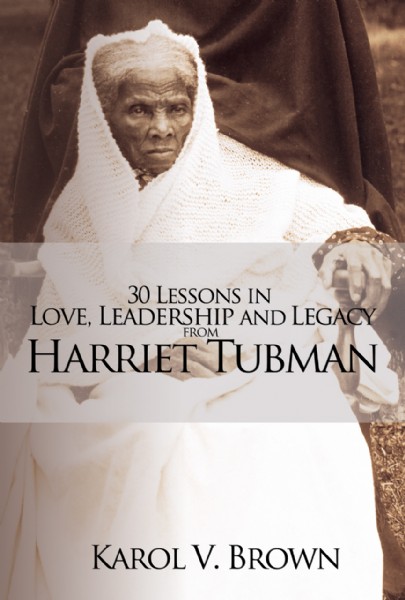 This month is Black History Month. Although I don't limit my Harriet Tubman program to just the month of February, I have to make a contribution to the world about Harriet Tubman during Black History Month.
Harriet Tubman is truly a historical figure that should be recognized by all Americans. She is known worldwide. How did this happen? A black girl born into slavery in the United States around1821, is known around the world? There must be more to the story than what most people know.
I want to share what I know with you. My book, 30 Lessons in Love, Leadership, and Legacy from Harriet Tubman, is filled with valuable lessons that help build great humanitarian leaders.
I invite you to spend some time reviewing some chapters or lessons from my book. I have linked some sections from the book, "30 Lessons in Love, Leadership, and Legacy from Harriet Tubman", see the website menu tab, 30 Lessons, that provides you some sample chapters. These Lessons, or chapters, demonstrate how learning about Harriet Tubman can be a start to empower people to be an active change-maker in their home, community, and country. That is HELP,

This week, Lets review Lesson 12: Listen and Learn.
You will find additional chapters to sample on the page, 30 Lessons.
Visit our store, HarrietTubmanStore.com, to purchase the book.
Blessings,
Karol Brown