HELP at the Library
Community Readings Program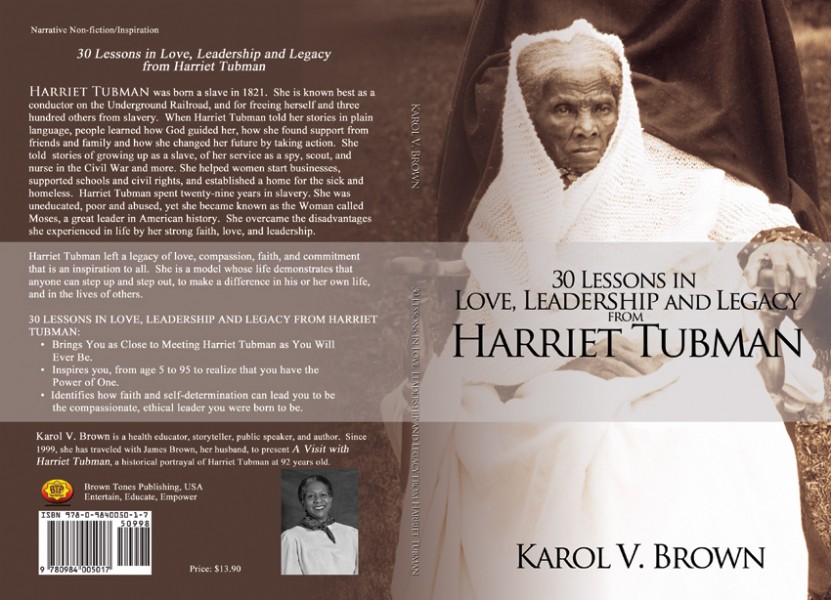 "HELP through the "30 Lesson in Love, Leadership, and Legacy from Harriet Tubman" Book by Karol V. Brown
Great for:
Libraries' Community and Summer Reading programs

Book Clubs

Churches

YWCA/YMCA
Scouts
Boys and Girls Clubs

Veterans Groups

Support Groups

Livelong Learning Programs
30 Lessons, In Love, Leadership, and Legacy from Harriet Tubman*
An easy to read book of 112 pages of 30 short stories told in the voice of 92-year old Harriet Tubman. Each of the 30 chapters is a lesson to learn from Harriet Tubman.
Reading together, families and communities have Harriet Tubman stories and discussion questions as to their opening address topics that will provide children and adults a creative and meaningful way to: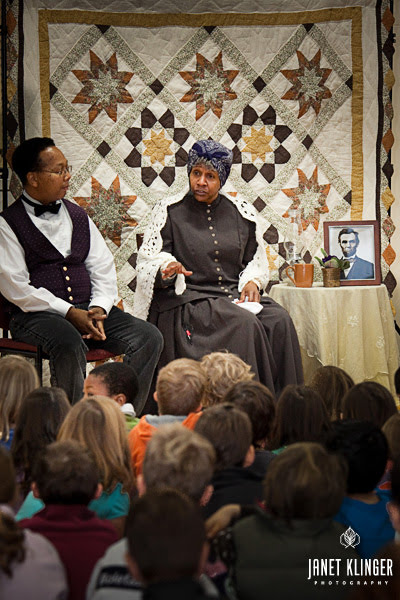 Inspire everyone from age 5 to 95 to realize you have the Power of One!
Identify how faith and self-determination can lead us all to be the compassionate,
ethical leader, we were born to be.
Lessons include:
Listen and Learn
Be Determined
Practice Financial Planning
Learn to Tell and Write Your Stories
And 24 other inspiring lessons.
Highlight your group reading program. Invite the community to come to the libraries or church for "A Visit with Harriet Tubman" storytelling program by Brown Tones Productions.
Participants can talk to Harriet Tubman, hear her tell the stories they read and ask Harriet Tubman questions.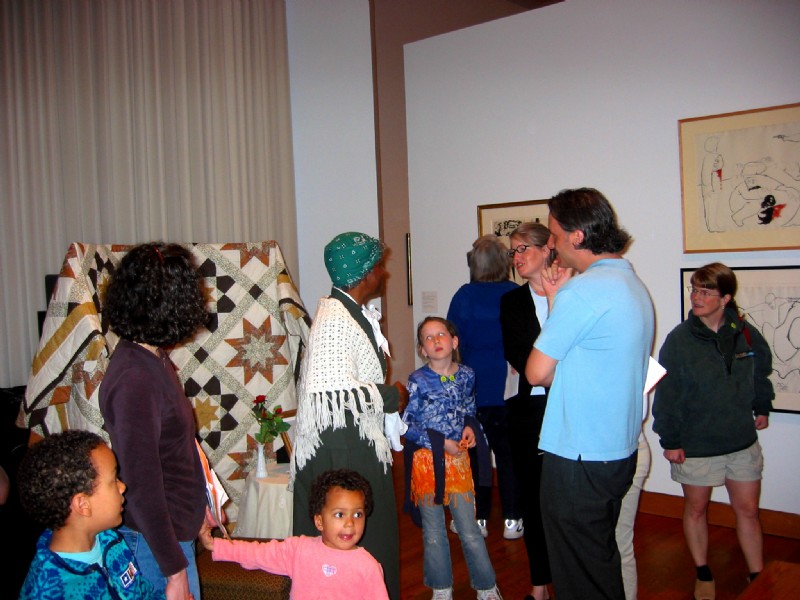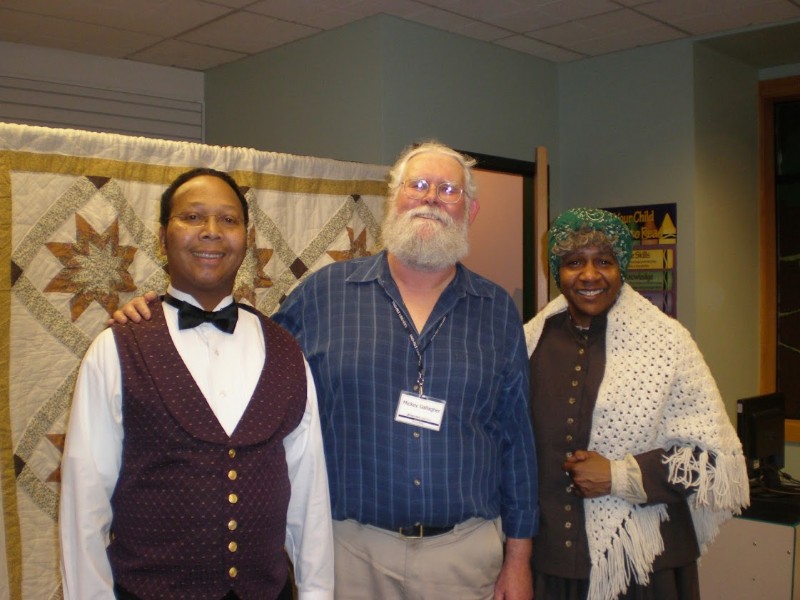 "I have never heard such a long period of applause from any program held in this library in the past."
Mickey Gallager, Librarian from Mill Creek Library, Mill Creek, WA
*link to book on Amazon.com (wholesale prices are available)