Harriet Tubman Fact and Quotes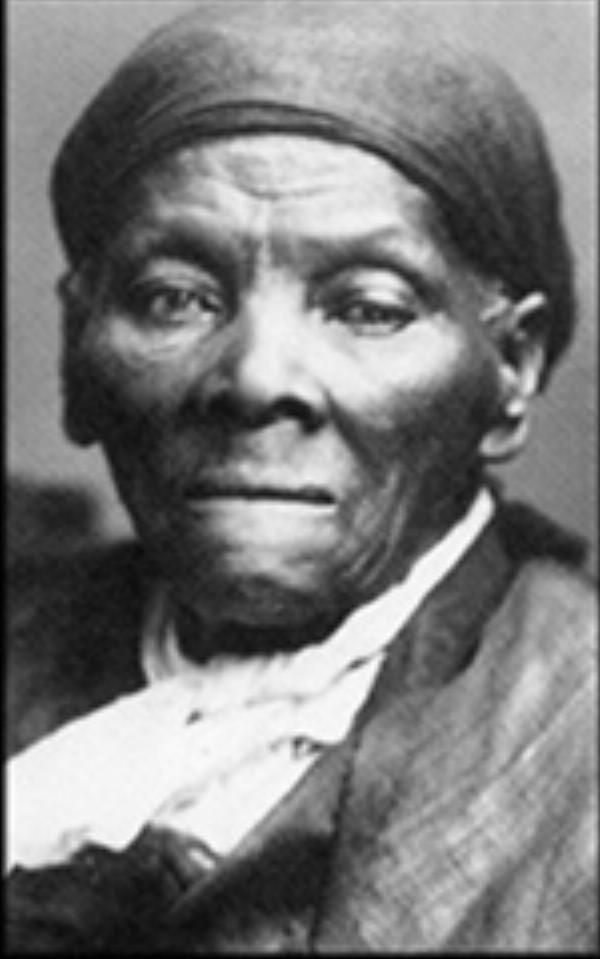 I have dedicated this page to facts, stories and quotes on Harriet Tubman.
Just a sample of the stories and history we share in our programs.
1.
Harriet Tubman was born on the Eastern shore of Maryland, in Dorchester County.
Near Cambridge, Maryland.
2.
Harriet Tubman's birth name was Araminta Ross, her nick name was Minty.
3.
Harriet Tubman's mother's name was Harriet Green, what was her nickname? Old Rit.
4.
Harriet Tubman's father's name was Benjamin Ross. Daddy Ben they called him.
5.
There were 9 children in Harriet Tubman's family. Some books say 11 children, I think that her sister's children left behind when her sister was sold where sometimes counted as siblings.
6.
Sarah Bradford wrote the book, " Scenes in the Life of Harriet Tubman. Published in 1869. She actually interviewed Harriet Tubman.
7.
Harriet Tubman was married to John Tubman when she was about 24 years old. John was a free black man.
8. Harriet Tubman has 8 siblings, 4 sisters: Linih, Mariah Ritty, Soph, and Rachel
and 4 brothers, Robert, Henry, Benjamin, Moses.
9.
Harriet Tubman's Faith in God is what she held onto and he kept her safe.
10.
Harriet Tubman never had any children.
11.
Harriet Tubman freed herself in the fall of 1849. Then she went back into the South 19 times to free others.
12.
When Harriet Tubman found out that she had crossed the Mason Dixon Line and she was free, she said, " I looked at my hands to see if I was the same person now that I was free, there was such glory over everything, the sun came up like gold through the threes, and over the fields, and I felt like I was in heaven."
13.
Harriet Tubman was able to get her brothers and her parents free before the war.
14.
Harriet Tubman had many friends. One was Thomas Garret a Quaker in Wilmington, Delaware. Mr. Garret help black people escape slavery on the Underground Railroad for 30 years and helped 3000 people.
15.
William Still was a free black man in Philadelphia, he kept records of all the black people who have made it to freedom and helped them find their families, and start a new life.
16.
Frederick Douglass, who was from the same part of Maryland as Harriet Tubman was also a friend and she stayed in his home in Buffalo, New York on many occasions.
17.
Harriet Tubman was a spy, scout and a nurse during the Civil War.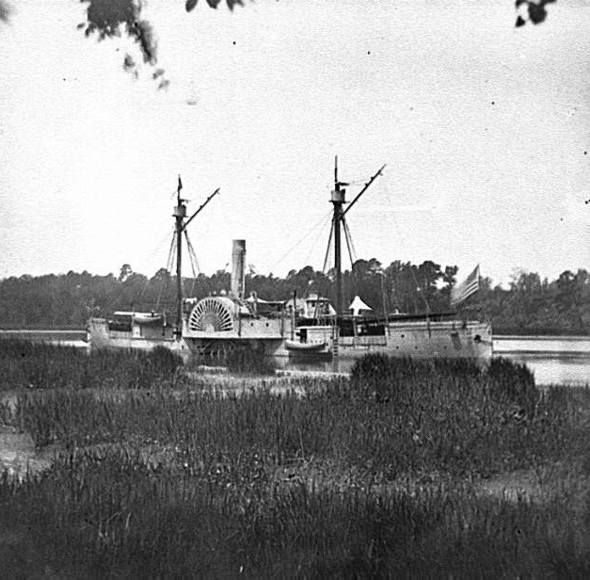 18.
Harriet Tubman was the first woman in the United States to plan and lead a gun raid.
19.
Harriet Tubman was the first woman in the United States to serve behind enemy lines.
20.
Harriet Tubman also was a dynamic public speaker and storyteller. She traveled around the New England states and spoke against slavery.
21.
Harriet Tubman led a rescue of a man, Charles Nalle who lived in Troy, New York. His white brother was trying to take him back to the South as his slave.
22.
Negro spirituals were sang as a way of coping with the sorrows of slavery and as a form of communication.
23.
Harriet Tubman was know as the Moses of her people. Go Down Moses, is a song she used to communicate her coming and going.
24.
John Brown referred to Harriet Tubman as General Tubman.
25.
After 1850, Harriet Tubman and others would not feel safe until they were under the paw of the British Lion.

In other words, until they were in Canada.
26.
Harriet Tubman was a disabled person. She had Narcolepsy or sleeping spells. She could fall asleep any time and any place.

This was caused by a blow to the head by a 2-pound iron weight thrown at another slave, but it hit Harriet in the head when she was about

15 years old.
27.
Harriet Tubman served in South Carolina, under Colonel Montgomery, she and 300 free black soldiers on 3 gun boats, led a raid and freed about 800 people without l of the Union soldiers killed.
28.
Harriet Tubman lived to be 93 years old.

Harriet Tubman died on March 10, 1913.
29.
Harriet Tubman spent her last years in a convalescent home she established in Auburn New York.
30.
President George Bush proclaimed Harriet Tubman Day on March 10, 1990.
31.
Celebrate with me on March 10, Harriet Tubman Day and remember a great lady.